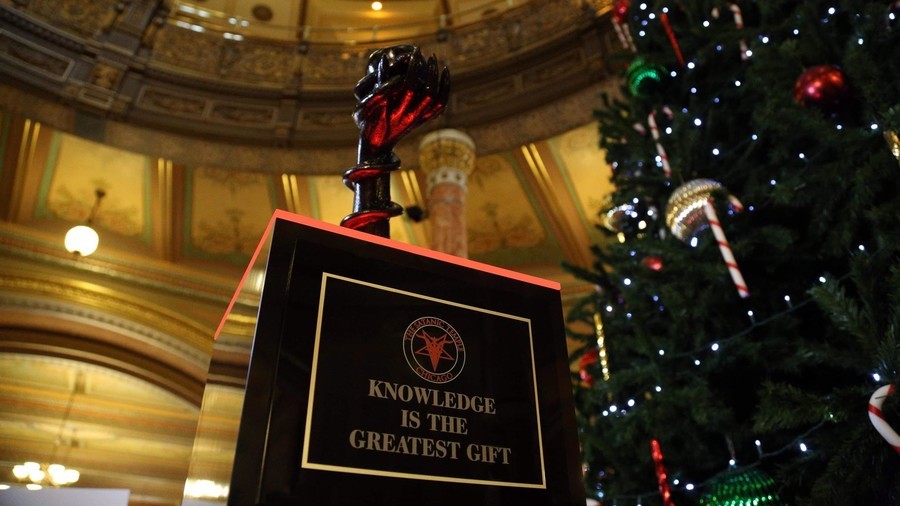 "Amidst the Christmas trees and Hanukkah menorahs, the Illinois Capitol is decked out with an unusual decoration this festive season: a black snake sculpture from the Chicago branch of The Satanic Temple.
The sculpture, named 'Snaketivity,' depicts a coiled snake wrapped around an arm holding an apple, a symbol of knowledge. A plaque under the piece bears the inverted pentagram of the Temple of Satan, and the text: 'Knowledge is the greatest gift.'
Installing a Satanic sculpture wasn't the decision of Illinois lawmakers. A sign near the installation explains that under the First Amendment, the state of Illinois must allow temporary displays in the Capitol building, as long as they are not funded by taxpayer dollars.
The installation was crowdfunded by The Satanic Temple, with the GoFundMe page reading 'please consider what you may do to help us bring Satan to Springfield!'"