Look at almost any new car or SUV on the market today and you'll find advanced safety features devoted to preventing accidents. Technology has come a long way since the invention of the automobile, but too many folks are neglecting one of that most basic of automotive safety components—the tires…
So how do you know when it is time to get new tires? There is the classic penny test as described in Cheapinsurance.net's study.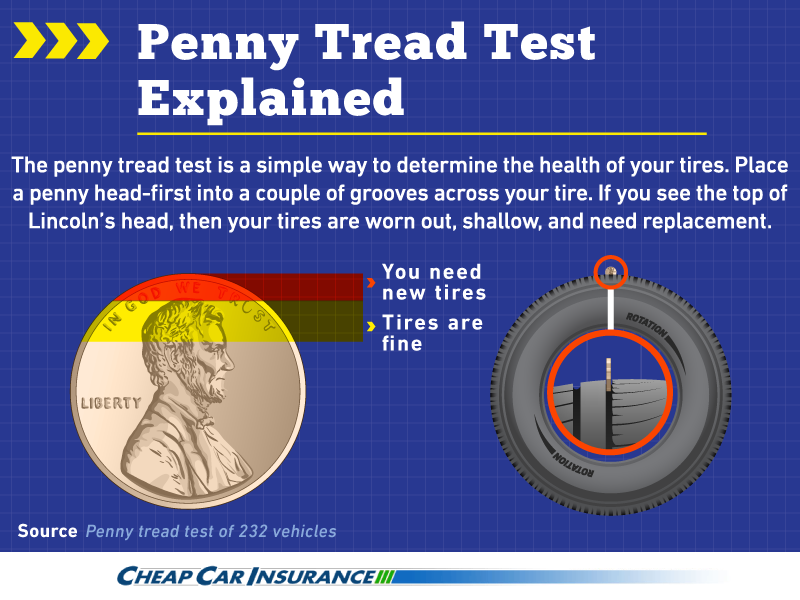 Image:cheapcarinsurance.net
But there is also a simpler and more accurate way to check your tread. It's called a tread wear indicator bar. These little bars are on your tires, inside the tread grooves running perpendicular to the tread.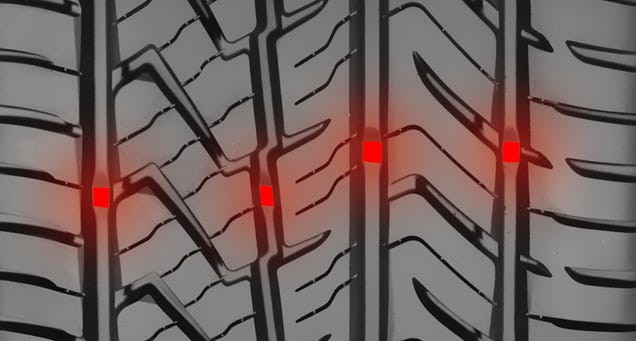 ImageYokohamatire.com
When your tread wears down to the same surface as the bar, it's time for new tires. I'd bet that if you were to take a walk around any parking lot you would find several cars with tires worn well beyond their bars. Remember; your tires are your first line of defense on the road. Good tires will help keep you, and everyone else on the road, safe.